MHA in Ulster County, Inc. Celebrates 60th Anniversary, Presents 2019 Mental Health Awards
#MHAinUlster60th The Mental Health Association in Ulster County Inc. (MHA) hosted a 60th Anniversary Reception and Open House at their offices in Kingston on May 21. The 2019 MHA Memorial Awards, the MHAngel Award and the Dr. Edward Shea Memorial Scholarship were presented at the reception. The MHA Memorial Awards are given annually to individuals, either a consumer or a service provider, who has made a significant difference in improving the lives of individuals and/or families living with mental illness.
The Mike Addesso Memorial Award was given to the Kingston City Schools in recognition of their work to implement the NY Mental Health Education Legislation and promote the importance of social/emotional learning of all students. We celebrate their leadership and support in these efforts. We know that these efforts make a positive impact in our community.
Morris Bassik was honored with the Harry Hall Memorial Award for his outgoing and selfless nature exhibited in his TMI performances and starring role in the film, Vicarious Resilience. His willingness to share of himself and his ability to care for himself has provided an inspiring story to all who have heard him.
Amelia DeJesus was the recipient of the 2019 Dr. Edward Shea Memorial Scholarship. The Dr. Shea Scholarship for $500.00 is presented every other year to an exceptional college student from Ulster county who is pursuing a degree in the Mental Health field. Amelia is currently pursuing her Bachelor's Degree in Psychology from SUNY New Paltz.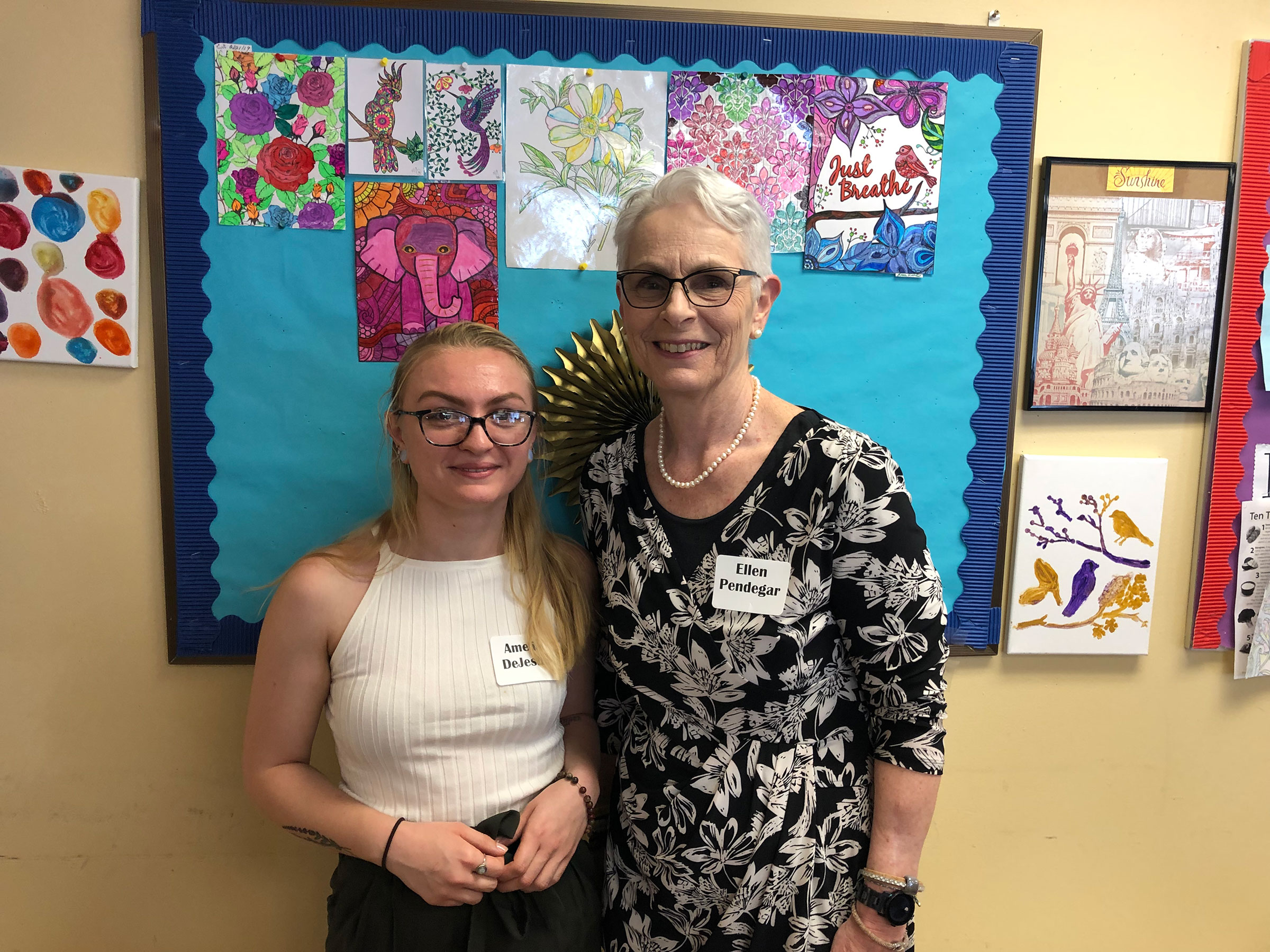 The MHA Angel Award was presented posthumously to Patricia "Pat" Davenport Hall who was a longstanding member of the MHA Board of Directors who inspired many. She made lasting contributions, and lived her entire life as an advocate, not only for her dear son, but for all who needed it.